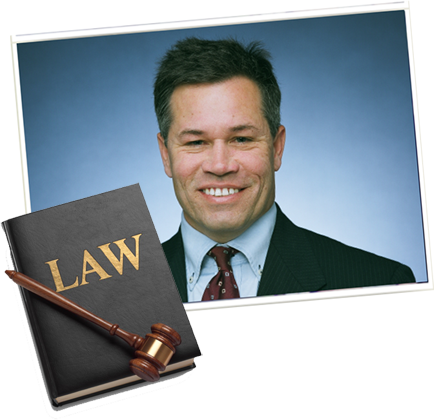 A Proven Track Record
Michael Healy now brings that same commitment to fairness and justice to Personal Injury Litigation. With over 20 years of experience practicing law in Hawaii, Michael has helped local families and individuals who have suffered injuries as a result of someone else's negligence, including car and motorcycle accidents, workplace in¬juries, and slips and falls. He also handles wrongful termination and employment discrimination cases.
"I believe people should be fairly compensated for injuries caused by the negligence of others," says Michael, who served 14 years as a Deputy Public
Defender in Honolulu and acted as lead counsel in over 100 jury trial cases.
Michael's deepest conviction as a lawyer is to attain fairness and justice for his clients. He says that "being a former boxer has taught me the value of hard work and fighting fair."
Experience that Makes a Difference
Michael has a reputation as a skilled trial attorney and tenacious cross examiner. While attending college in New York, he was a member of an international debate team but says that his interest in law really developed at an early age.
While attending the William S. Richardson School of Law, he served as an editor for the Law Review; and upon graduating in 1988 clerked for the Honorable James S. Burns, former Chief Judge of the Intermediate Court of Appeals. With these experiences, Michael brings both an intellectual and competitive prowess to his
profession.
Hard-working, honest and aggressive, Michael Healy is an experienced trial lawyer
dedicated to protecting and fighting for your rights.